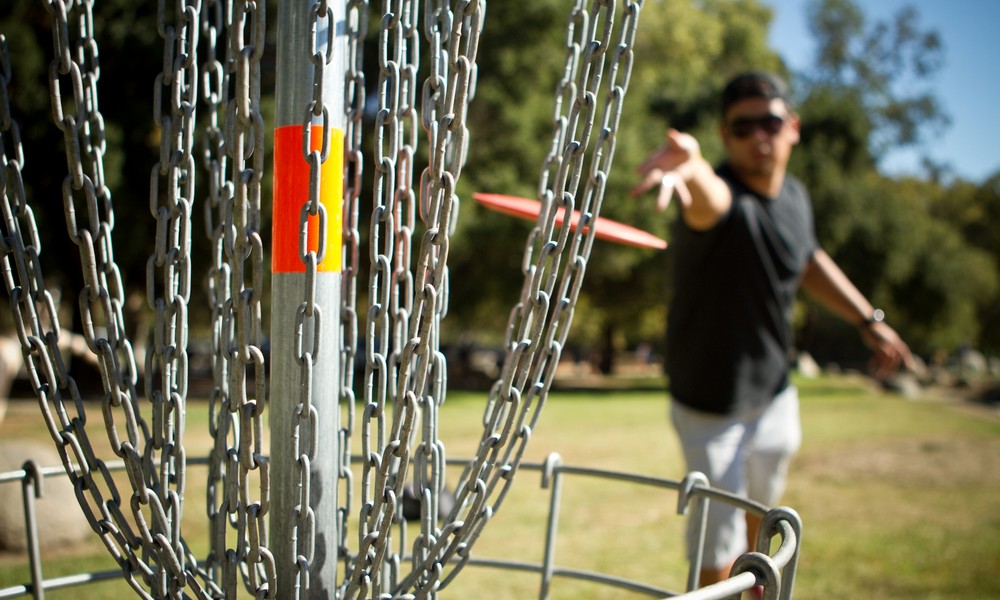 Looking to make a name for yourself in the wide and wonderful world of disc golf (or just have some fun this season)? Check out this guide from Mike Smith Nissan.
Become a member of the PDGA. The Professional Disc Golf Association (PDGA) governs the PDGA tour, sanctions PDGA events and leagues, and oversees PDGA course development. It's kind of a big deal, especially if you want to become a disc golf pro. Becoming a member of the PDGA won't make you a disc golf pro, but it will give you access to the pros and start you on the road to accomplishing your dream of disc golf stardom. A membership also means you get discounts at PDGA events, access to PDGA statistics and standings, and reason to brag to your other disc golf buddies (who may not be aware that being a member of the PDGA doesn't make you an actual professional).
Participate in PDGA leagues and tournaments. This is where the pro part comes in. The PDGA sanctions PDGA leagues around the country. Some of the leagues award cash payouts to winners of these leagues. The more competitive the league, the higher the payouts. The PDGA holds a national tournament each year called the Drive for the Championship (disc golfers love puns, apparently) that awards cash prizes to the top performers. The cash prizes, unfortunately, are not yet large enough to allow you to quit your day job, but if you can get paid doing something you love in your spare time, go for it.
Practice your game. Of course, in order to win a league or participate in the Drive for the Champions, you need to be good. Following are some tips on how to improve your game.
Get the right kind of disc and use it at the right time. There are drivers, which travel farther; there are short distance discs that can be thrown with more accuracy; and there are various discs in between. Become proficient with as many disc types as you can.
Increase your distance through proper mechanics. Former World Distance Champion Dave Dunipace coaches his disc golfers to gain distance through proper form. His coaching emphasizes rhythm, through the importance of a fluid throwing motion; power, which is generated by the hips and shoulders; and direction, since it doesn't matter how far you throw the disc if you throw it 50 yards to the right of the target.
Focus on putting. Just like in traditional golf, the short game separates good golfers from the greats. Dunipace recommends 10 to 15 minutes of practice putting before each disc golf round to help you get a feel for the putter.
Practice different kinds of putts. Your round of disc golf will present you with a diversity of shots. You should, therefore, practice a diversity of shots.
Focus on a single chain link as opposed to the entire basket/chain apparatus. This allows a little margin for error and makes the target seem bigger.
Use these tips. Master them. Join the PDGA. Become a pro. It's that simple (not that easy, though).