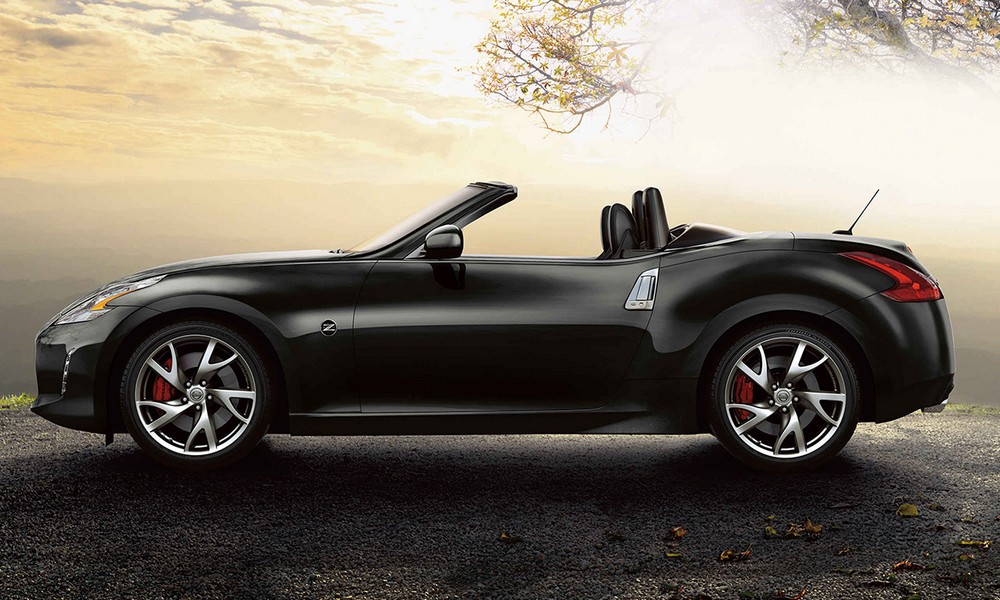 One of our favorite ways to enjoy the sunshine is with a nice Sunday drive (on any day of the week) in a vehicle that makes us want to roll down our windows and feel the wind in our hair.
After much deliberation, the 2017 Nissan 370Z® is one of our top picks for soaking up some sun and enjoying the drive, regardless of where it takes you.
Why the 370Z®?
The Nissan 370Z® is a model that has captured our eye for years, and the 2017 model is no exception. With its sporty and aerodynamic design, comfortable interior design, and superior drivetrain, you'll be the envy of friends and family alike. Open up the retractable soft top in just 20 seconds and let the sunlight fill the cabin as you power over these beautiful roads with the 4th-generation VQ V6 3.7-liter engine that kicks up 332 horsepower and 270 pound-feet of torque.
Drivers can also expect to see an EPA-estimated 18 miles per gallon in the city and 25 on the highway, meaning you'll be spending more time enjoying the drive and less time filling up at the pump.*
Get comfortable
Inside the 2017 370Z®, you'll be able to enjoy the drive to your destination just as much as the destination itself. With an 8-way adjustable driver's bucket seat, automatic temperature control with in-cabin microfilter, and leather-wrapped steering wheel, shift knob, and parking brake, you'll be comfortable no matter the season. Upgrade to the Touring Sport and relax even when there's a chill in the air with the available heated and cooled seats.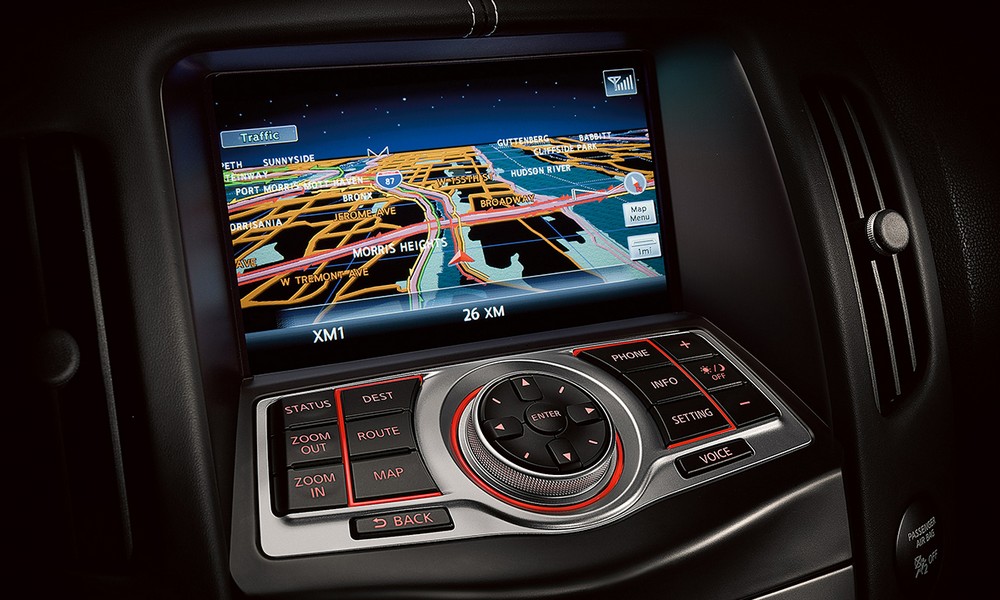 Drivers will also be able to get plenty of information at a glance with the 3-bay gauge cluster, while map lights, dash-mounted storage, and a parcel box behind the passenger's seat (as well as parcel shelves behind both driver and passenger) make it even easier to pack your things and go anywhere your heart desires. Opt for the available Nissan Hard Drive Navigation System that shows color-coded real-time traffic conditions on its friendly touch-screen interface.
Entertainment
All of this tech sounds great, but since there's nothing better than cruising with the top down and listening to your favorite songs, we know the real question on your mind: what are your options for a premium sound experience?
The 2017 370Z® is Bluetooth®-compatible and comes standard with an AM/FM/CD audio system, MP3 playback, a USB connection, and auxiliary audio input jack so you can play your favorite music from the radio or your mobile phone.
To top it all off, you'll be able to adjust the audio (plus take phone calls and set your cruise control) from the ergonomic controls located on the steering wheel, which means you never have to take your eyes off the road. And when the weather is this beautiful, you shouldn't ever have to.
---
Experience the 2017 Nissan 370Z® for yourself and get a taste of what your spring drives can (and should) feel like when you contact us to schedule a test drive today.
*All fuel economy figures are estimates unless otherwise noted. Your mileage will vary. See www.fueleconomy.gov for more information.
Image Credit: Nissan