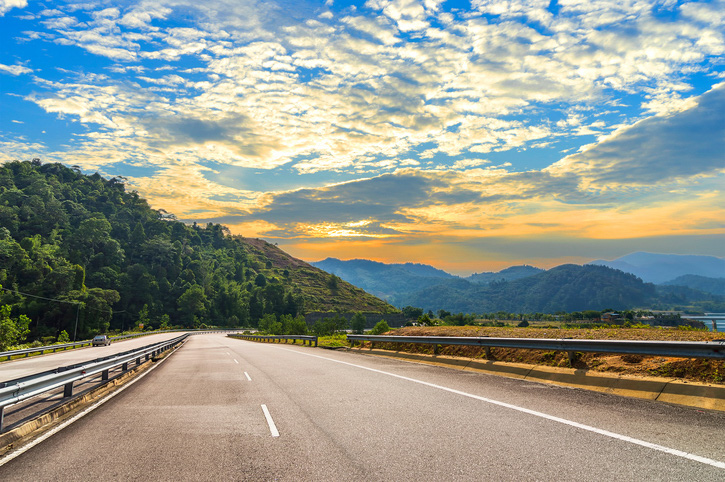 From its gorgeous rolling hills and plains, to its arid deserts and soaring mountain peaks, to its larger-than-life culture, the "Lone Star" state is one of the most beautiful and engaging states to take a road trip in. That's why Mike Smith Nissan has put together this list of some of the most scenic roads southern Texas has to offer, so whether you're in the mood to explore somewhere close to home, or head out on a day trip, you'll be assured to have the experience of a lifetime.
Enjoy!
Devil's Backbone
Length: 51 miles from Farm Road 32 near Blanco to Farm Road 165 and back again
This looped drive provides outstanding views of Balcones Fault, which is 400 miles long and provides plenty of awesome photo opportunities. This road will also take you past Edwards Plateau and a plethora of rolling hills and curving roadway. The most interesting part about this road, however, may be all the ghost stories surrounding it. Keep an eye out for any apparitions of Spanish monks, Confederate soldiers, or Native American spirits that are said to haunt the landscape surrounding this road.
Willow City Loop
Length: 22 miles, located outside of Willow City
This area is particularly known for its gorgeous spring wildflowers, which include expansive fields of the Texans' favorite flower, the bluebonnet. In fact, the flowers thrive in this area. Peaking in mid-April, the blankets of bluebonnets along the roadside is sure to take your breath away. You'll also see white prickly poppies and a species called Indian paintbrush.
Davis Mountains Scenic Loop
Length: 75 miles from Fort Davis on Texas 118 to Spur 78 and back again
At first, you may not realize the vivid green, surprisingly tall Davis Mountains are a part of Texas. The peaks--rising over 8,000 feet-- look like they should belong in another state (or even another country--Switzerland comes to mind). Let the scenery take your breath away as you drive along this very well-worth it route.
---
Wherever you decide to roam, don't forget to visit our friendly service team at Mike Smith Nissan to give your vehicle a check-up before you go. (Nothing ruins a fun drive like a tire blowout or an engine breakdown, after all.)